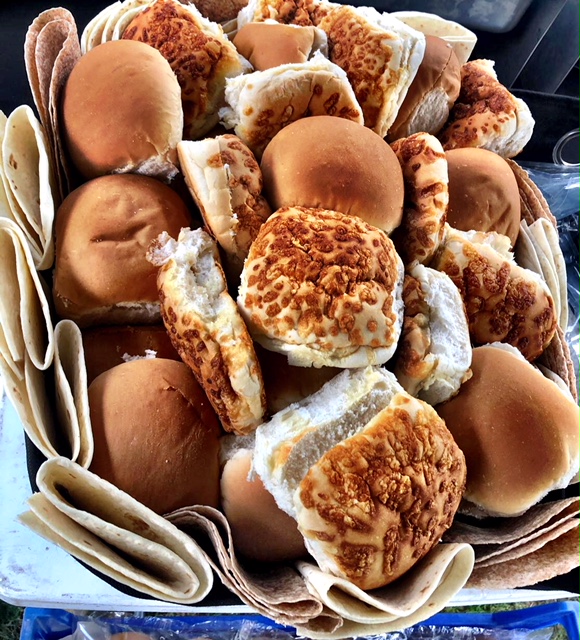 If you're feeling adventurous in Dunkeswell, you may well take up sky diving. Personally, I prefer to look up at the planes soaring across the sky rather than jumping out of one. But each to their own. Either way, you are gifted with a gorgeous view of East Devon countryside. The endless fields provide the perfect backdrop for any party and Hog Roast Dunkeswell are more than happy to provide the perfect banquet.
No matter how many people you've invited, we can cater for everyone. Our spit-roasting machines can handle a whole pig, so there's plenty of meat to go around. Hog Roast Dunkeswell's chefs are happy to cook up any meat you desire should you prefer beef to say pork – they'll even fire up the barbecue if you crave a meal which is chargrilled to perfection.
The best hog roast in Dunkeswell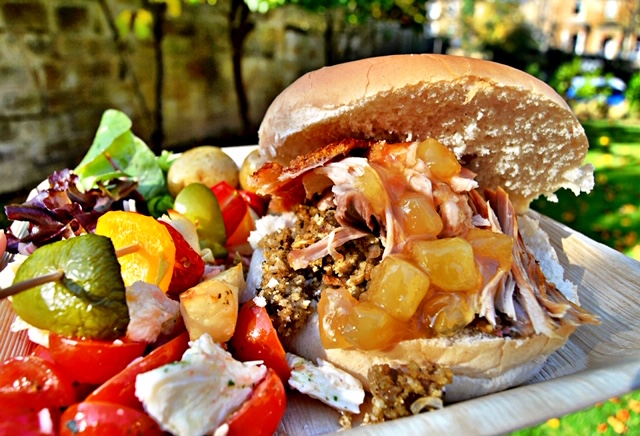 We can cater to any event – weddings, private parties, corporate dos. Our menu options offer everything from decorative canapés to delicious desserts. All of the food we dish out is cooked fresh on the day right in front of your guests. As soon as they arrive, they'll be blown away by the mouthwatering aromas coming from the spit.
Hog Roast Dunkeswell takes care to only source local ingredients that are of the highest quality. Whether you're munching away on a succulent slice of pork or crunching on our coleslaw, we guarantee you and your guests a feast of flavours.
There are plenty of menu options available. If you still can't find what you're after, we can customise it with you. Nothing is too much trouble – including providing tasty alternatives for guests with dietary requirements or who choose not to eat meat. Like you, we only want the best.
We also have a brilliant team of servers to dish out at formal functions. They'll happily bring the meal straight to your guests at their table and of course, will clear away their non-surprisingly empty plates.
Have any questions? Contact us today to learn more and find out how we can cater for your event.