Devon's Most Renowned Hog Roast Caterer
Encompassing sandy beaches, medieval towns, national parks and fossil cliffs is the stunning county of Devon in the southwest of England. The English Riviera, made up of several south coast harbour towns such as Torquay, Brixham and Paignton, simply cannot be beaten for beaches. From the traditional sandy, family friendly beach to picturesque pebbles coves and windswept bays with views for miles- Devon simply has it all. Then there's the South West Coast Path that follows the miles and miles of coastline and passes the towering cliffs of the Exmoor Coast before taking in the fossil rich southern Jurassic Coast.
This beautiful county also has its share of rolling green hills and bountiful farmland. In addition to the exceptional landscape Devon is also home to bustling vibrant cities in the form of Exeter and Plymouth, packed with thousands of years of history of their own. With so much to do and see here in Devon, the county really is the perfect location- which is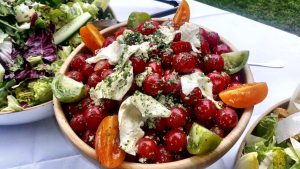 why we set up Hog Roast Devon, to provide outstanding catering to this county's residents and plentiful visitors.
Bored of the usual tasteless, expensive catering options for your events? Why not hire a company that can provide outstanding, flexible catering at a reasonable price that will have your guests talking for years to come? That is Hog Roast Devon. We provide affordable catering options that satisfy the taste buds and leave guests wanting more – they are just too stuffed to be able to eat more!
A hog roast not only provides mouth-watering food but is a spectacle in itself. It is not often you will see a whole pig being slowly cooked before your eyes whilst soaking up the delicious aromas and having to be patient for serving time to come around before you and all your guests can dig in. At Hog Roast Devon we want you to have the best catering experience so feel free to ask our chefs to alter the menu to your taste and if you have any feedback we would love to hear it.
So far, we have a one hundred percent positive feedback record, so we are confident we are the company for you!
High Quality Catering Service for the South West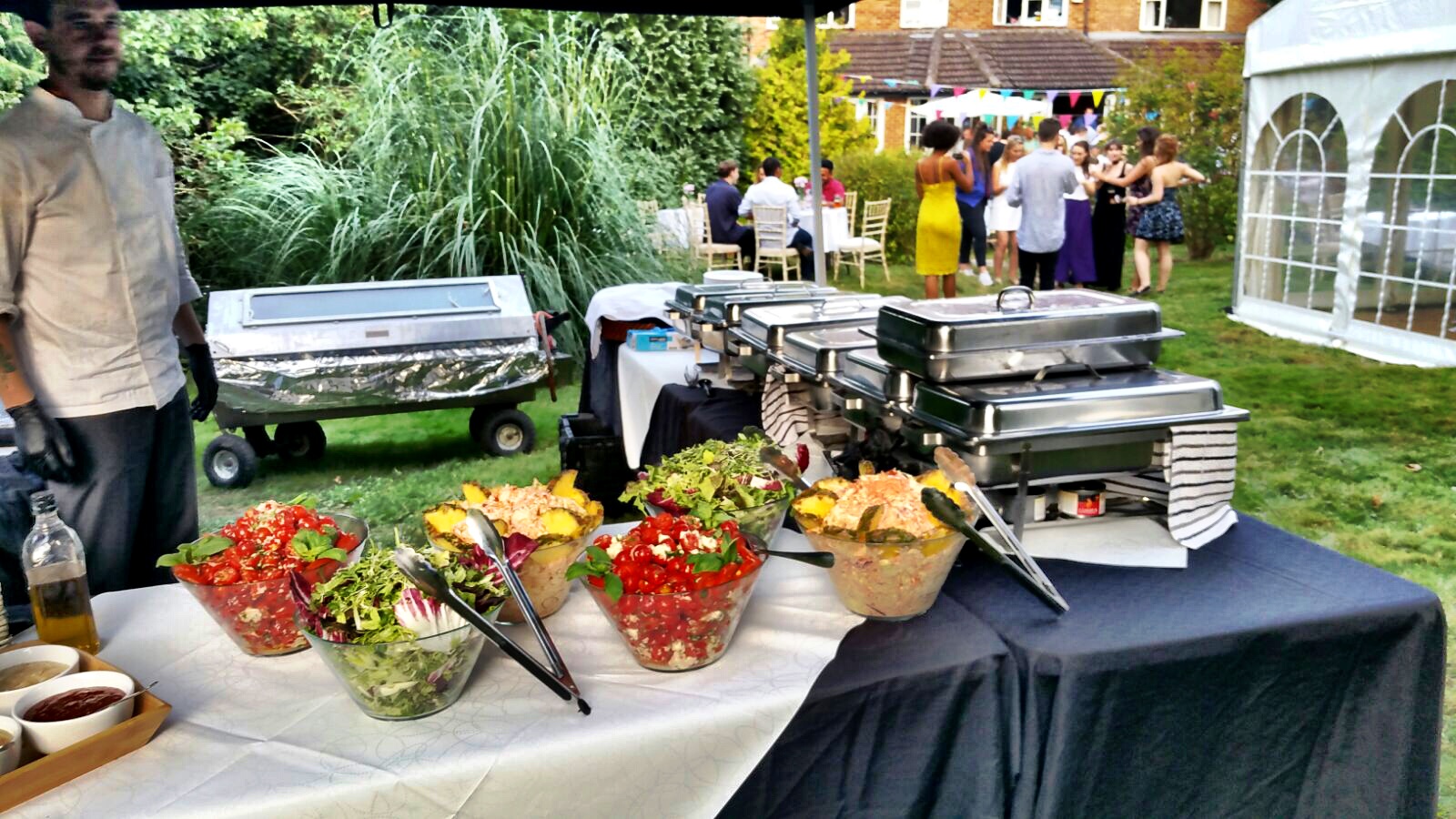 Hog Roast Devon has only one goal, and that is to fill the bellies of your guests with great food. We only use the highest quality, locally sourced ingredients, so you know that everything we cook for you is going to be fresh and tasty. Our professional catering team have provided the food for hundreds of different events and parties. We have the experience to make sure that your guests go home happy and impressed.
A hog roast is a great option for practically any event. The meat goes a long way, which keeps your per head cost low. It tastes and smells wonderful. Freshly cooked pulled pork in baps with apple sauce is something most people love.
However, a roasted hog can also be served in other ways. This tasty meat works well for a carvery or roast dinner style meal. A hog roast is a versatile option if you need to feed a large group of guests. If you prefer, we can roast or barbecue a range of other meats for you. Over the years we have provided, spit-roasted turkeys, chicken, lamb, beef and hams. All you need to do is to choose what you want and let us know.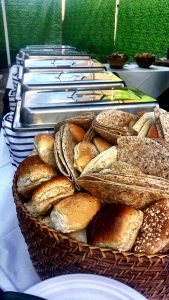 Our experienced chefs will arrive on site early, and set everything up. They will cook the food that you have ordered and lay it all out on a serving table. If you are planning a more formal event, there is also the option to hire waiting staff from us.
We can also provide a range of sauces, gravies, stuffing, finger foods, salads and desserts. Everyone is different, so we know how important it is to give your guests plenty of choice. Our menus are regularly updated to reflect the changing tastes of people in the UK.
You can also Hire a Hog Roast Machine in Devon
If you want to impress your guests, cooking the hog yourself is a good way to do it. You can hire a machine from us. They are not difficult to use, and we show you how, so cooking succulent roasted meats for your guests is easy.
Before you order the food for your next event or party, please get in touch and ask us for a quote. You will be pleasantly surprised at how low our prices are, and be delighted by the quality of our food.