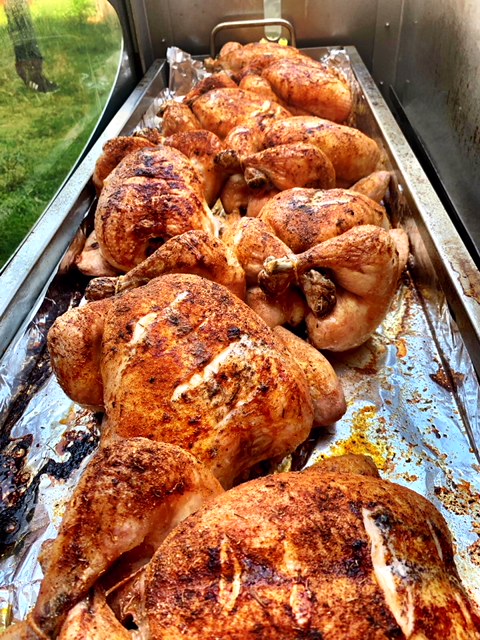 Combe Martin is home to shimmering blue water, sandy beaches and its own regular celebrations of some of the area's more offbeat traditions. It is an inspiring place to be at any time of year and perhaps you are keen to organise a get together for a local group, you are in charge of planning a community gathering or you have chosen this scenic coastal location to be the place where you are getting married or celebrating another significant milestone in your life. Choosing the right setting for your event is half the battle when it comes to hosting a successful event and you won't exactly have your work cut out when finding the perfect spot here in Combe Martin. Another major aspect of any event is of course the food, and getting it right is so important for any occasion. Luckily, the Hog Roast Combe Martin team are close at hand to provide inventive catering packages for your local event. We are the innovators of high-quality hog roast catering in Combe Martin and beyond and our irresistible slow roasted pork is the optimal choice for outdoor dining.
Table Service or Buffet Style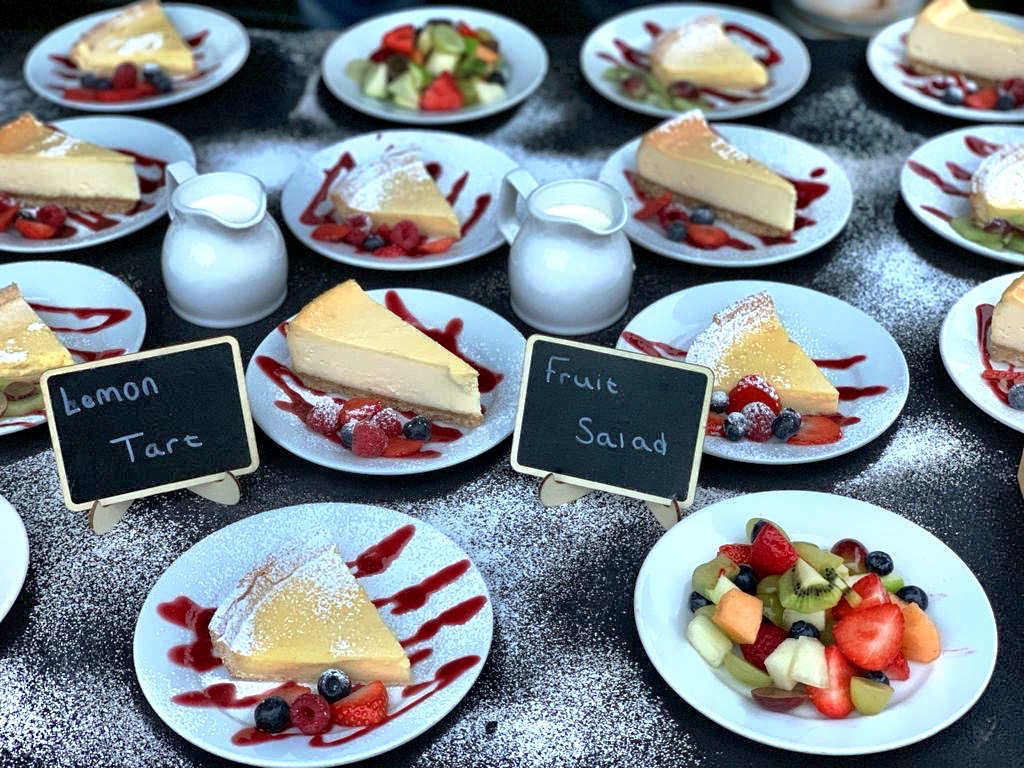 Combe Martin offers you a fabulous backdrop for any event and if you hire Hog Roast Combe Martin to do the catering, we can offer you equally amazing food. Our free-range pork, after it has been cooked slowly in the open air for hours, is guaranteed to get mouths watering and stomach rumbling, especially when it is accompanied by our moreish crunchy crackling and a good dollop of our homemade apple sauce. We also offer sophisticated catering packages for more formal dining, with menus that are packed full of diverse dishes that all of your guests will find enticing, no matter what their particular tastes or dietary requirements are. We offer a broad choice of other slow cooked meats, as well as delicious vegetarian and vegan alternatives. Whatever you need from your catering package, we have the versatility to provide it, and furthermore, we will make it all from scratch on-site on the day of your event.
A perfect setting calls for a perfect menu to go with it to make your event complete and that is exactly what the Hog Roast Combe Martin team can offer you!